Synopsis
Still lives is Elli Vuorinen's experimental stop motion animation.
Still Lives is an experimental stop motion animation starring traditional figurines from folk art from various times and places. Accompanied by a soundtrack of narrators facing the pressures of modern life, the characters explore the theme of busy stillness from different points of view in seven separate scenes.
Director Elli Vuorinen:

Today, people are constantly busy. At the same time, we have never been as still: sitting down while working, while travelling, even when exercising at the gym. This contrast is the basic concept of Still Lives. I wanted to create a film with characters that stay quite still even while being mentally tossed around by the modern world.
Info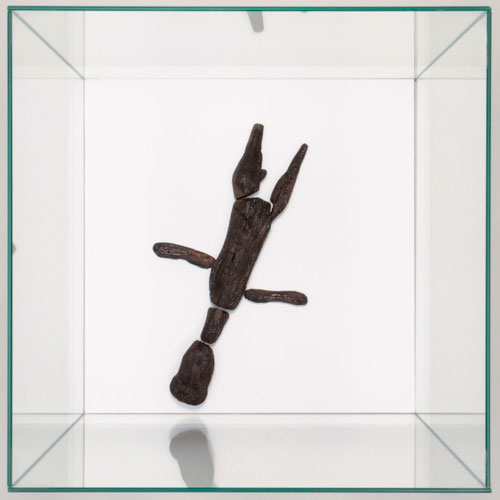 Still lives
Scriptwriter, Director, Visual designer & Animator: Elli Vuorinen​
Music, Sound Design & Post Production: Jani Lehto​
Voice Actors: Yukako Sakai, Dante Mutashar, David Aubin, Xavier​
Richerd, Coralie Nguyen Phuc, Wilson Nuckols, Sirkka Lukka
Line producers: Vilhelmiina Saine, Inari Halme
Producer: Terhi Väänänen, Pyjama Films​ Ltd
Duration: 6 min
Language: Japanese, Arabic, German, French, English and Finnish​
World Premiere: 24th March 2019, Cine Court Anime Roanne Animation Short Film Festival 2019, France
Commissioner: Yle Finnish Broadcasting Company
Funders: YLE, Finnish Film Foundation, AVEK, Taike
Screenings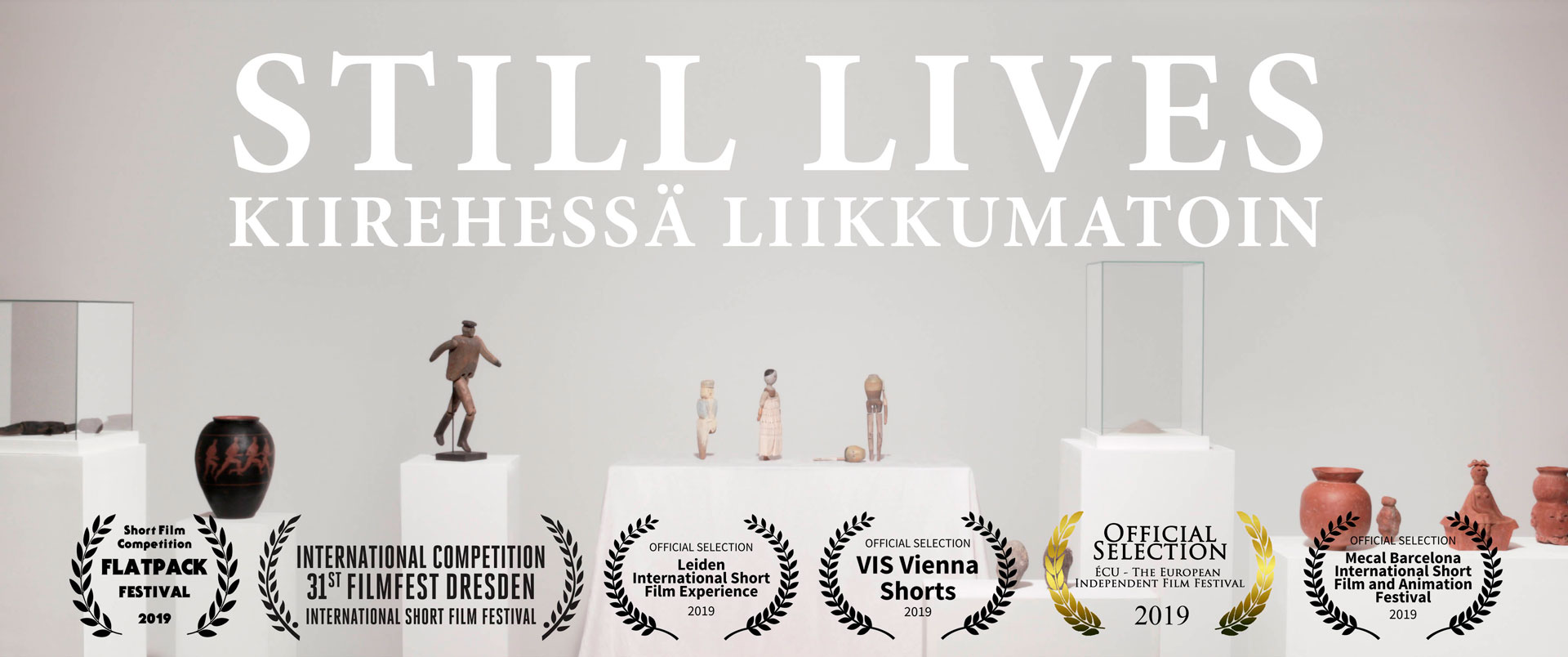 3D Wire 2019, Spain
Amarcort Film Festival 2019, Italy
Anilogue International Animation Festival 2019, Hungary
ANIMAGE International Animation Festival of Pernambuco 2019, Brazil
ANIMATEKA 2019, Slovenia
Animation Block Party 2019, USA
BF Artist Film Festival 2019, United Kingdom
Bolton Film Festival 2019, Iso-Britannia
Bronx World Film Festival 2020, USA
Cairo Video Festival 2019, Egypt
Cinanima Festival 2019, Portugal
Cine Court Anime Roanne Animation Short Film Festival 2019, France
Crossing the Screen – Eastbourne International Film Festival 2019, United Kingdom
Craft International Animation Festival 2019, Indonesia
Dias de Animacíon en La Habana III 2019, Cuba
DokumentART 2019, German
Dot dot dot Open Air Short Film Festival 2019, Austria
ÉCU The European Independent Film Festival 2019, France
Fantoche International Festival of Animation Film 2019, Switzerland
Fest Anca 2019, Slovakia
Festival des Instants Vidéo 2019, France
Festival Norpas 2019, Finland
Filmfest Dresden 2019, German
Finno-Ugric Film Festival 2019, Estonia
Flatpack Festival 2019, United Kingdom
Fredrikstad Animation Festival 2019, Norway
Grafixx 2019, Belgium
International Animated Movies Festival Animocje 2019, Poland
Ismailia International Film Festival 2019, Egypt
KABOOM Animation Festival 2019, Netherlands
Kerry Film Festival 2019, Ireland
Krok 2019, Russia
Leeds Intl Film Festival 2019, United Kingdom
Linea d'Ombra 2019, Italy
LISFE Leiden International Short Film Experience 2019, Holland
Mecal Pro, Barcelona International Short and Animation Film Festival 2019, Spain
Milano Film Festival 2019, Italy
Minimalen Short Film Festival 2020, Norway
New Chitose Airport International Animation Festival 2019, Japan
Nordisk Panorama 2019, Sweden
VIS Vienna Shorts 2019, Austria
Porto Femme 2019, Portugal
PÖFF Shorts 2019, Estonia
Helsinki International Film Festival 2019, Finland
Reykjavik International Film Festival 2019, Iceland
RGB Balkan Arts Festival and Short Film Breaks 2019, Romania
Riga IFF 2019, Latvia
Sedicicorco International Film Festival 2019, Italy
Sidewalk Film Festival 2019, USA
Thessaloniki Animation Festival 2019, Greece
Turku Animated Film Festival 2019, Finland
Videomedeja 2019, Serbia
Special Mention for Stop Motion Animation in the International Competition – Craft International Animation Festival 2019, Indonesia
Golden Gunnar Grand Prix – Fredrikstad Animation Festival 2019, Norway
Special Mention – Turku Animated Film Festival 2019, Finland